ABOUT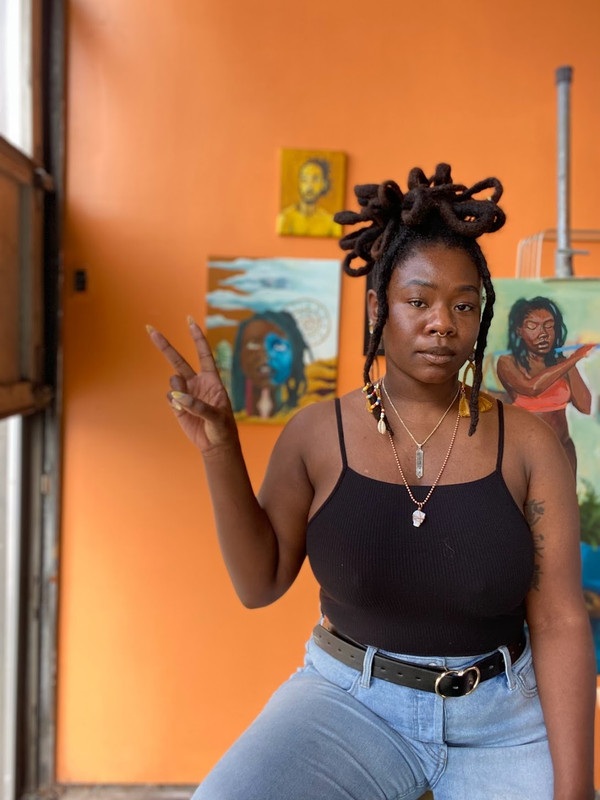 How's it going? I'm Rakia (w| the long "I" sound), a multifaceted visual artist based in Greenville, NC. I earned a BFA in Graphic Design from ECU, but essentially embody the painter title as I work mainly in acrylic, gouache, and digital painting.
My
pieces are organically composed using earth tones and often features black figures in earthly or ethereal settings. Throughout my daily life, I practice self-healing through crystal work and different forms of meditation. The objective of my art is to convey this self-healing and reflection through paintings and allow each piece to be its own meditation session. Through this process, I hopes to build relationships with others and open space for conversations with other creatives who may have similar paths.
I'm super grateful if you vibe with my art and support what I'm pushing out, that feeling will always warm my heart! Its greatly appreciated!
Peace & Love.